If you're looking for a captivating and addictive game that combines strategy and precision, look no further than Bulb Smash game on the Big Cash app. This exciting game challenges you to smash bulbs using a slingshot while aiming for high scores and the opportunity to win real cash prizes. Join millions of players worldwide who have already discovered the addictive joy of Bulb Smash on the Big Cash app.
Challenge your friends, improve your aim, and smash bulbs to earn cash prizes. The combination of engaging gameplay, real cash rewards, and the convenience of playing on your mobile device makes Bulb Smash on the Big Cash app an irresistible choice for gaming enthusiasts. The Big Cash app provides an ideal platform to experience the excitement of Bulb Smash. By downloading the app, you gain access to a wide range of games, including Bulb Smash, and can compete with other players to climb the leaderboard and win real cash rewards.
Whether you're a casual gamer or a competitive enthusiast, Bulb Smash on the Big Cash app offers an entertaining and rewarding gaming experience like no other. In this guide, we will take you through the steps of playing Bulb Smash on the Big Cash app, share important rules to remember, and explore why it's the ultimate destination for players seeking a fun and rewarding gaming experience
How to Play Bulb Smash on Big Cash:
Now that you're all set up, let's dive into the exciting world of Bulb Smash on the Big Cash app. Here's a step-by-step guide on how to play:
Launch the Big Cash app
Open the app on your mobile device and log in using your registered credentials. Once you open the app you will be shown the home page of the app with all the available games.
Select Bulb Smash
Browse through the available games and choose Bulb Smash from the list of options. Once you select the game you will be redirected to the Bulb Smash game page. On this page you will find several contests going on, each having a different winning amount. Select the contest based on your skill, and expertise and start playing.
Gameplay basics
In Bulb Smash, your objective is to use a slingshot to smash bulbs that appear on the screen. Drag the slingshot and release your finger to launch projectiles at the bulbs. The blubs on your screen keep on moving so you have to make sure to make a precise hit in order to smash a bulb.
Aim for High Scores
Your score is determined by the number of bulbs you successfully smash within the given time limit. And each bulb is given different scores. Aim for accuracy and precision to maximize your score.
Cash Prizes and Rewards
Once you end the game your scores will be compared with your opponent. If you score higher then you will receive the contest money. You can win the money and deposit it into your bank account.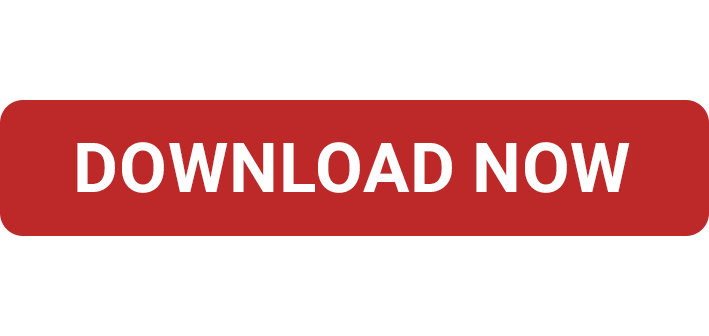 Scoring and Points
In the game, there are 8 bulbs that you need to smash. These bulbs are in 4 colors. 2 in one color, 2 in another color, and so on. Each bulb is given a pre-determined point.
2 Bulbs of the same colour will be assigned 10 points
2 Bulbs of the same colour will be assigned 20 points
2 Bulbs of the same colour will be assigned 30 points
2 Bulbs of the same colour will be assigned 40 points
You will be given a chance to smash a bulb and once you smash a bulb you will score the points assigned to the bulb. You will get four chances to smash the bulb. So, make sure to not miss a chance and smash a high score containing bulbs in your chance.
Learn Step by Step - How to Download Bulb Smash Game
Important Rules to Remember:
To excel in Bulb Smash and increase your chances of winning, keep these rules in mind:
Accuracy is Key
Focus on precision and aim to hit as many bulbs as possible with each shot. Consistency and accuracy will lead to higher scores. If you hit the bulbs that are given more scores then the chances of you winning the game will increase.
Time Management
The game is timed, so prioritize your shots and make quick decisions to maximize your score within the given time frame. Each round will give you 10-15 seconds and you have to hit a bulb in the given time frame.
Practice and Adapt
As they say, practice is the key to victory. Spend time practising your slingshot skills to improve your accuracy and become familiar with the game's mechanics. Adapt your strategy based on different bulb patterns and challenges.
Why Play Bulb Smash on the Big Cash App
Bulb Smash on the Big Cash app offers an engaging and rewarding gaming experience for players of all skill levels. With 3cr+ players playing on the Big Cash app, it becomes one of the most trusted gaming apps ever. Here's why you should consider playing Bulb Smash on the Big Cash app:
Real cash prizes
Bulb Smash gives you the opportunity to win real cash prizes based on your smashing skills and high scores. It adds an exciting and rewarding element to the game. You can win up to lakhs playing Bulb Smash game on the Big Cash app.
Easy gameplay
The simple yet addictive gameplay of Bulb Smash keeps you engaged and entertained, offering a fun and enjoyable experience. It is really easy to play and people of every gender, and age group can play the game without any extra hassle. If you are in your 20s or in your 30s this game will surely entertain you in the best way possible.
Compete with other players
Challenge your friends or compete with skilled players from around the world to showcase your smashing prowess and climb the leaderboard. Since the game gives you a chance to play against real players you get a thrill that is over the top.
Convenient and accessible
The Big Cash app allows you to enjoy Bulb Smash on the go, anytime and anywhere. Take a smashing break and indulge in a game that tests your accuracy and reflexes. You can play one round of bulb smash game in less than 3 minutes. So, no matter where you are open the Big Cash app in your free time and start playing Bulb Smash.
FAQs Related to How to Play Bulb Smash
Q1. Can I play Bulb Smash on both Android and iOS devices?
Yes, Bulb Smash is available for both Android and iOS devices through the Big Cash app. Simply download the app from your respective app store and start smashing bulbs!
Q2. How are the cash prizes distributed?
The Big Cash app follows a fair and transparent reward distribution system. Cash prizes are typically credited to the winners' accounts within a specified timeframe, ensuring a seamless and reliable process.
Q3. Can I Play Bulb Smash For Free?
No, You can not play Bubl Smash On the Big Cash App For Free. Since Bulb Smash on the Big Cash app is a cash game you will have to deposit a contest fee before playing the game.
Q4. Can I Win Money Playing Bulb Smash?
Yes, Bulb Smash offers its users a chance to win real money. On the Big Cash app, you will find different Bulb Smash contests running with different cash prices. Select the one which is more suitable for you and start playing. If you win the game you will win the contest money.
Q5. Can I Withdraw my winnings from Big Cash to my bank account?
Yes, you can withdraw 100% of your winnings from the Big Cash app to your bank account in just a few steps. You can do it using UPI ids, Online Wallets, and by your Bank account number.