Welcome to the world of Fruit Chop on the Big Cash app! If you're looking for a game that combines fast-paced action with satisfying fruit-slicing gameplay, then Fruit Chop is the perfect choice for you. Get ready to sharpen your reflexes, slice through colourful fruits, and have a chance to win real cash prizes while enjoying this delightful game.
Fruit Chop is a simple yet incredibly entertaining game that tests your slicing skills. As fruits fly across the screen, it's your job to swiftly swipe your finger and slice them into pieces. The more fruits you slice, the higher your score will be. But watch out for the occasional bombs that come along – slicing them will result in a deduction of points, so be sure to avoid them!
The Big Cash app brings the excitement of Fruit Chop right to your fingertips. By downloading the app, you gain access to this addictive game and the opportunity to compete against other players for real cash rewards. Slice your way to the top of the leaderboard, challenge your friends, and show off your fruit-chopping prowess.
What makes Fruit Chop on the Big Cash app even more enticing is the chance to win real cash prizes. With each high score you achieve, you increase your chances of earning cash rewards that are credited directly to your account. So not only can you have fun and improve your slicing skills, but you also have the potential to earn real cash while doing so.
If you're looking for a fun and addictive game to play on your mobile device, Fruit Chop on the Big Cash app is the perfect choice. This fast-paced arcade game allows you to slice and dice various fruits while competing for high scores and real cash prizes. In this guide, we will provide you with a step-by-step guide on how to play Fruit Chop on the Big Cash app, highlight important rules to remember, and explore the reasons why it's the ultimate destination for fruit-chopping enthusiasts.
How to Play Fruit Chop on Big Cash:
Once you have set up your Big Cash app account, it's time to jump into the action-packed world of Fruit Chop. Follow these steps to get started:
A. Launch the Big Cash App:
Open the app on your mobile device and log in using your registered credentials. Once you open the app you will get the option to choose the game you want to play from the available options.
B. Select Fruit Chop:
Browse the available game options and choose Fruit Chop from the list of games. Once you choose the fruit chop game you will be given the option to choose a contest from available contests. These contests vary based on the entry fee and winning amount.
C. Understand the Gameplay:
Fruit Chop involves slicing various fruits that appear on the screen using your finger or swipe gestures. Aim to slice as many fruits as possible while avoiding the bombs that occasionally appear. If you chop multiple fruits at once you will get extra points for chopping them together.
D. Earn Points and Rewards:
Each fruit you successfully slice adds points to your score. Aim for high scores to climb the leaderboard and compete against other players. Accumulate points and if you get the highest score then the winning amount will be deposited in your Big Cash wallet.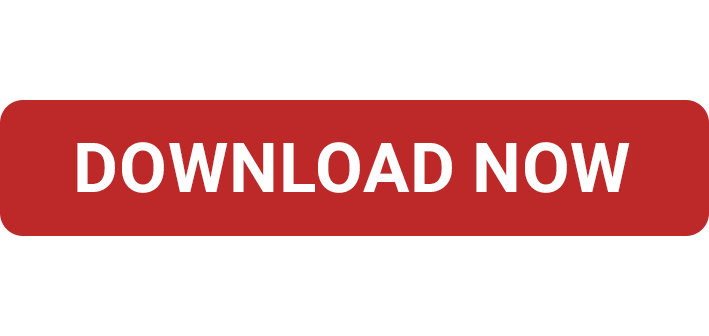 Important Rules to Remember While Playing Fruit Chop:
To maximize your scores and chances of success in Fruit Chop on the Big Cash app, keep the following rules in mind:
A. Avoid Bombs:
While playing the fruit chop game not only do you get fruits to chop but you also get bombs popping up on the screen. Try to avoid the bombs while slicing the fruits because slicking a bomb results in the game ending. So be cautious and avoid them at all costs.
B. Time Management:
Keep an eye on the clock and slice as many fruits as possible within the given time limit. Because the fruit chop game only lasts for 3 minutes. So, chop as many fruits as you can in under three minutes and score the highest to win cash prizes.
C. Accuracy and Speed:
Aim for swift and accurate slicing to achieve high scores. Quick reflexes and precision are key to success in Fruit Chop.
Learn Step by Step - How to Download Fruit Chop Game
Why Play Fruit Chop on the Big Cash App:
Playing Fruit Chop on the Big Cash app offers several advantages and features that make it an exciting choice for arcade game lovers:
Easy Gameplay:
Fruit Chop's fast-paced and addictive gameplay provides an enjoyable and engaging experience for players of all ages. Whether you are a male or a female, 20-year-old or 40-year-old, Fruit Chop is made for everyone. You will fall in love with the gameplay of the fruit chop and want to play more.
Real Cash Winnings:
Playing Fruit Chop on the Big Cash app gives you the chance to earn real cash prizes based on your high scores and achievements. By playing fruit chop on the Big Cash app you can win lakhs in a day.
Compete With Friends:
Challenge your friends and family to beat your high scores and climb the leaderboard for some friendly competition. You can also compete with real players all across the country and beat them to win real cash.
Convenience and Accessibility:
The Big Cash app allows you to play Fruit Chop anytime, anywhere, directly from your mobile device. Each game of fruit chop on the Big Cash app lasts for three minutes. This means this game can be played at lunch, while commuting to work, before sleeping or waiting for the metro/train.
FAQs Related to How to Play Fruit Chop
Q1. Is Fruit Chop available for both Android and iOS devices?
Yes, Fruit Chop is available for download on both Android and iOS devices through the Big Cash app.
Q2. Can I play Fruit Chop offline?
No, an internet connection is required to play Fruit Chop on the Big Cash app as it is an online game.
Q3. Can I pause the game in the middle of a session?
Unfortunately, Fruit Chop does not offer a pause feature. Once you start a game, it must be completed or ended prematurely.
Q4. How are rewards and cash prizes distributed?
The Big Cash app follows a fair and transparent reward distribution system, and cash prizes are typically credited to the winners' Big Cash wallet within a specified timeframe.
Q5. Is fruit chop a free game?
No, Fruit Chop on the Big Cash app is a cash game and in order to win money you have to deposit some cash to play the game. Based on the contest you choose you have to deposit a different amount.