The online pool game, popularly referred to as the "8 ball pool" has been growing in the current gaming horizons. The online money gaming passion has turned every user into an enthusiastic player for such games. If we talk about casual games, it is one of them which is preferred by maximum people with the same taste. Undoubtedly, it is relatively simple yet entertaining because of the gameplay that it possesses. The game is usually played on a table with sticks and balls. The main aim of the game remains to pocket all seven coloured balls which are allotted to the particular players, they can either be striped or solid.
Compared to billiards or snooker, the 8-ball pool game is quite interesting and fast with much more fun. To have the ultimate gaming session on the table, switch to the Big Cash app and enjoy your time with some of your friends and win this online money-earning game. The chance to grab some new experiences and winnings can never be done better than on this platform. You can find new skills and upgraded knowledge to emerge as a skilled player online and give tough competition to others.
Steps to Download 8 Ball Pool Game App on Android
Why worry? The Big Cash platform is for each and every user who wants to participate in real money-earning games. Begin your gameplay sessions without any waiting time by downloading the app in just a few simple steps.
Visit the official website of the Big Cash app by coming on the browser.
You need to enter your mobile number to start with.
Get the link on your sms for the download option.
Begin the download and installation process for the app.
Sign-up with the easiest way ever!
Accept the terms and conditions, to begin with your favourite game.
Select the 8-ball pool game among the different ones.
Choose to start with cash games or free ones, whichever you like.
So, download the app now and begin with some amazing fun ahead only on one platform - Big Cash!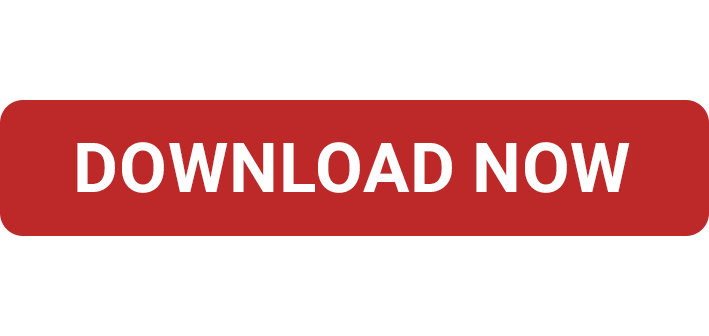 Steps to Download 8 Ball Pool Game App on iOS
Even if you are an iOS user, no need to worry because here is the ultimate gaming source that can help you play anywhere and everywhere! Start with just a few simple steps to play 8 ball pool games on the iOS software.
Open the app store and search for the Big Cash app.
You will find it on number one, click the get button from here itself.
Complete your registration process, once you have downloaded the app successfully.
Enter your phone number, to begin with!
You need to enter the OTP which you have received.
Accept the terms and conditions for the procedure to be done.
Download the app without any challenges and have a great gameplay session with the 8-ball pool game ahead. This could be really fun and rewarding at the very same time! Start playing now.
Features of the Big Cash 8 Ball Pool App
Definitely, the 8 ball pool app comes with some exciting features to drool upon! Once you have downloaded the Big Cash app, you would be imbibing a great number of features to play with. Let us list them without any wait!
Smooth user interface with easy navigation of the app.
24/7 customer support with a dedicated support team.
Multiple games to have fun with.
Easiest deposit and withdrawal processes.
Trustworthy platform with a safe gaming environment for every type of user.
You would experience interesting gameplay with skilled players who would help you learn something new and relish.
Benefits of Downloading the Big Cash 8 Ball Pool App
Looking for some benefits to play your favourite games online? Begin your journey now only on the Big Cash app as it can be purely stated as a great platform to acquire novel skills and win Big Cash rewards.
The app provides you with numerous chances of playing multiple games every day and withdrawing your winnings without any delay! Isn't this amazing? You can play and enjoy it simultaneously!
Play with some like-minded people who have the same interests and learn new skills which can help you win big!
Enjoy the trustworthy app with a safe environment to bag your winnings. You would definitely have a unique gameplay session like never before. And, also have your every query solved within seconds with the great customer support available every time you want.
Not just one game, have the enjoyment of multiple games only on one platform! This could be really amazing when you don't know which game can be your preferred one. So, begin with the gaming journey now and win big by showing up with the skills you have.
8 Ball Pool App Download FAQs
Q1. Is the Big Cash app safe for 8 ball pool games?
The Big Cash app is totally safe for every kind of game that you want to play on the platform. The fraud detection methods would help you additionally for the secure gaming journey.
Q2. How to win the 8-ball pool game?
You need to show up with great skills and have to pot the 8 balls after all other assigned balls have been done.
Q3. Is 8 Ball Pool a skill game?
Yes, surely the game consists of strategic thinking, logic, attention and a great level of practice to win.
Q4. How many balls are there in the game?
There are a total of 22 balls, with a cue ball, 15 red balls and six numbered coloured balls as well.
Q5. Is 8 Ball Pool free to play?
8 Ball Pool is a cash game on the Big Cash app. It means that to play the game you need to have some money in your Big Cash wallet.
Q6. Is 8 Ball Pool an offline game?
If you are playing 8 Ball Pool on the Big Cash app then you would need an active internet connection. 8 Ball Pool is a cash game on the Big Cash app and you compete against real players. To know the scores and win the contest in real time you would need an internet connection.